Accumax Mattress

Increase the Comfort
The AccuMax Quantum Convertible mattress has our special multi-stretch top cover. This unique soft fabric helps disperse patient weight, reduces shear and friction, plus greatly increases your patients comfort.
Patented Heel Pillow*
The exclusive AccuMax Heel Pillow   feature significantly reduces interface pressures in the sensitive heel area. Its multi-density layering provides long lasting therapy that far exceeds single layer pillows. This permanent pillow never needs to be removed.
*U.S. Patent 5,398,354
The Anatomical Difference
The AccuMax Quantum pressure relief system's six-zoned anatomical design includes a gentle Heel SlopeTM   system, which helps provide low interface pressure readings in the lower legs and heels.
Horizontal Pressure Relief Air Cylinders
All AccuMax Quantum mattresses have eight (8) Horizontal air sectors which provide six (6) distinct pressure relief zones beneath the patient.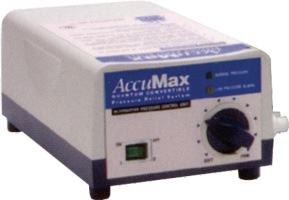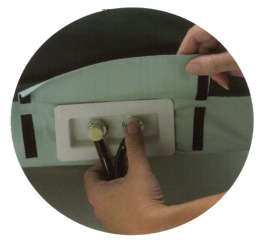 With or without a pump
Convertibility
Easy Airport™   connector access allows for quick attachment for control units if pump is desired for alternating pressure feature.
Controlled Release Technology™, a New & Unique Air System
Controlled Release Technology system works to automatically adjust the independent air sectors during patient repositioning to provide consistent pressure relief therapy.
Low friction nylon cylinders help speed up reaction/recovery time.
Anti – microbial air sectors never need to be checked for proper inflation levels.
Dynamic Pressure Relief Without a Pump
The new AccuMax Quantum Convertible is a dynamic pressure relief mattress that functions with or without the use of electricity or a pump.
However, in seconds, a quiet pump can be attached, converting your AccuMax mattress to a gentle alternating low-pressure mattress.
Unlike other mattress replacement systems that must use electricity or can never have a pump added, the AccuMax Quantum mattress is a fully dynamic pressure relief mattress whether or not you choose the convertible option.