AllCare Plus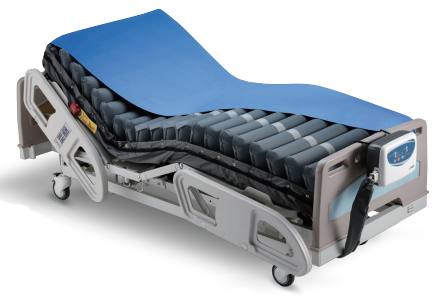 An automatic pressure adjusting system, AllCare Plus offers the patient a feeling of comfort. By simply pressing one button on the pump, the system can automatically adjust to the most optimal pressure for the patient's weight. This will reduce nursing time, improve patient safety and provide clinical and cost effective outcomes. With the special anti-sink QubiCell™ on the torso section and cell-on-cell structure, the 8"/20.3cm system provides greater support for patients in sitting positions. Antimicrobial cover and filters offer additional protection. The AllCare Plus system is suitable for treatments of all grades of pressure ulcers, including stage 4, or patients who are highly vulnerable to infection.
Max Firm Mode

For nursing and rehabilitation. Inflate to its firmest level with maximum stability. It will return to previous mode after 20 mins.
Alternating Mode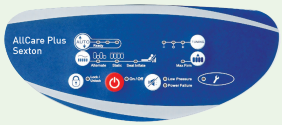 Avoids long term pressurisation. Through a periodically 1-in-2 alternating cycle with a cycle time of 10 minutes, the system can avoid long term pressure on a specific area of tissue.
Static Mode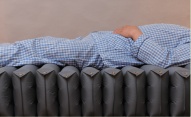 For patients sensitive to alternating mode. Providing a stable surface with pressure lower than alternating mode. It will return to alternating mode after 20 mins.
Seat Inflate + Static Mode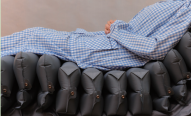 For stable support in seating position. Support with additional pressure to redistribute pressure centralised at sacrum area and avoid excessive sinking while sitting.
Seat Inflate + Alternating Mode
May apply to patient with rigid muscles. Support with additional pressure during alternating mode to relieve pressure centralised at sacrum area.
Heel-Relief Cells

Protecting vulnerable heels. With Heel-Relief connector, heels can be suspended in the air to completely eliminate pressure exerted to the heels.
Special QubiCell™

Optimal distribution & low shear force. Cells conform to the contours of the body structure and movement to further absorb shear force caused by displacement.

SPECIFICATIONS – AllCare Plus
| | | |
| --- | --- | --- |
| Pump | Dimensions | 29.1 x 20 x 11.7 cm |
| | Weight | 2.2kg |
| | Case material | Flame retardant ABS |
| | Supply voltage | AC 220 – 240V , 50Hz ; AC 120V / 60Hz |
| | Operating cycle | 10 mins |
| Mattress | Dimension | 200 x 90* x 20.3 cm |
| | Cell height | 20 x 20.3cm cells ( cell – on – cell ) |
| | Weight | 7.1kg |
| | Cover material | 2-way stretch fabric |
| | Cell material | Nylon / TPU |
| | Maximum patient weight | 250 kg |
* Narrow size ( 85 cm in width ) is also available.