Nursing professionals today are increasingly aware of the personal and financial cost that arise from pressure ulcers. Significant progress has been made in clinical practice to reduce the incidence of pressure ulcers through the use of alternating care mattresses and pressure care mattresses.
Pressure care mattres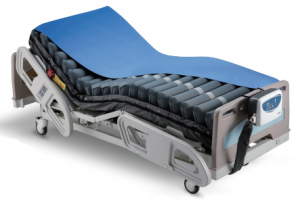 ses and alternating care mattresses are designed to offer both support and comfort to those patients who are typically at risk of developing pressure sores or pressure ulcers. Alternating care mattresses provide medium to high-risk patients an increased degree of support. Alternating care mattresses are compact and portable and can easily be implemented in the care of very high-risk acute care patients. Alternating care mattresses utilise a system of alternating air chambers and pressure sensors to evenly distribute pressure, reducing the contact time with the mattress and the incidence of pressure sores and ulcers.
Pressure care mattresses are designed to spread the weight of the patient over a bigger surface area. There are a variety of pressure care mattresses available. Some are simply made from different types of foam to vary peak pressures, while other pressure care mattresses utilise pumps to generate airflow and reduce pressure between the patient and the mattress. There are also hybrid versions of pressure care mattresses available which utilise both the technology of static foam and powered pumps. Often the best choice combines alternating care mattress technology as well, where alternating cells are pumped with air and deflated at regular intervals.
Before the development of pressure care mattresses and alternating care mattresses, patients with reduced mobility had to be moved regularly by healthcare professional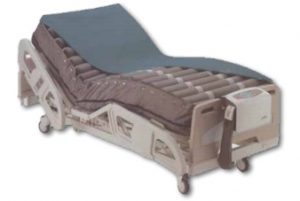 s to prevent pressure sores. This was not ideal for the carers, often resulting in injury, and usually not a comfortable experience for the patient either. The introduction of pressure care mattresses and alternating care mattresses has significantly enhanced the outcomes for the patient, resulting in fewer pressure ulcers and less distress on movement.
The choice of mattress is an important consideration in the care of patients with reduced mobility. Alternating/pressure care mattresses should definitely be an integral part of the care plan for at-risk patients and provide valuable assistance to patients and carers alike.